Intermediate Jacket Review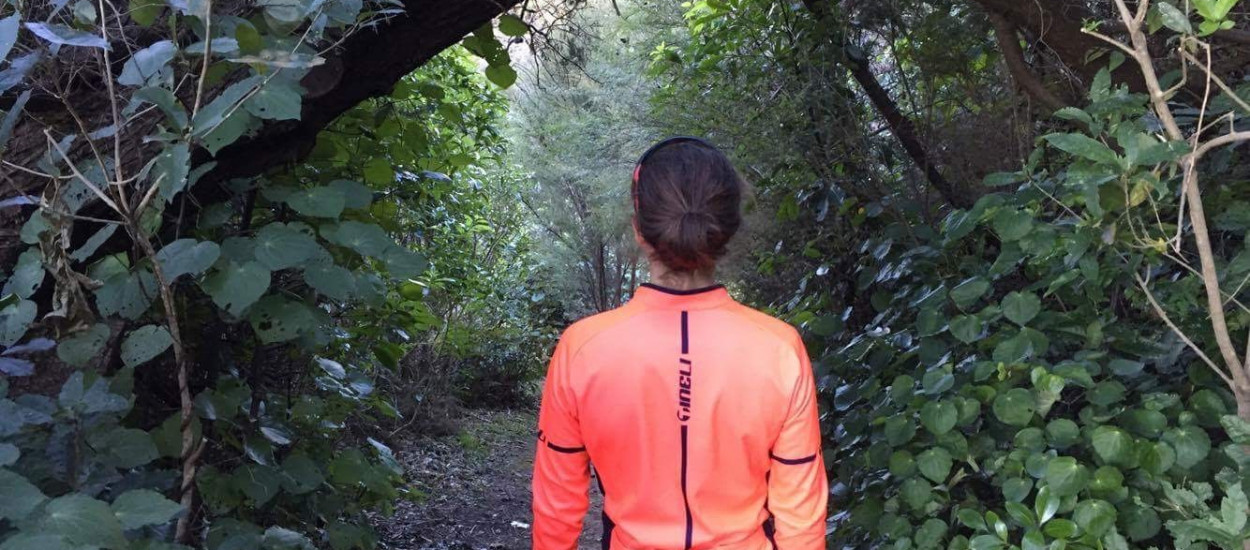 Intermediate Jacket Review
Hannah Johnston from Make it Dirt is an adventure racer from the top of the south of NZ. We gave her one of our Intermediate Jackets to test out. Given that she rides, runs, kayaks and basically tests things to the extremes, we knew we would get a pretty honest review.
"The Britta Intermediate jacket is described as a cycling jacket but I use it for almost every one of my outdoor activities. I wear it over a short sleeve thermal if I go out for an easy run at lunchtime or in the evening. The windproof front keeps the cold air off my body but it's breathable too so I don't get too hot in it. It fits well over a long sleeve thermal for a mountain bike ride, and if it's drizzly I just throw a waterproof jacket over top. I can stay warm and dry without feeling like a marshmallow! There's plenty of length in the body and sleeves too so I don't get cold air creeping in at my wrists and mid-riff either. The bright orange makes me feel safer when I'm riding on the road, without having to wear a fluoro yellow or reflective jacket.
I often wear it before and after kayaking as an extra layer off the water while I load my kayak and get organised. I've even been caught wearing it around the house, putting the rubbish out, grabbing firewood, or under my puffer jacket doing my grocery shopping.
It's the ideal versatile layer to make those chilly days out training and adventuring a lot more comfortable."
Hannah - Make it Dirt